---
SKE Records on The Officially Street Podcast
Posted: 20 Oct 2016 11:48 AM PDT
In this BONUS episode of THE OFFICIALLY STREET PODCAST, we interview Philly's own S.K.E Records. When sitting down with owner Q The Question and his artists Trel Mack and Shawn Archer, we talk about Shawn and Trel's story of being childhood friends, to partnering up with Q the Question and becoming artists under S.K.E Records. We learn about some of the interesting ventures S.K.E Records has in store for the Hip Hop industry currently, as well as what's coming in the near future. Tune in to get to know these 3 hard working artists and follow them on their journey.
HHS1987 Premiere: Duney Kush – Gwala (Video)
Posted: 20 Oct 2016 10:31 AM PDT
A hard work ethic is a golden tool for anyone looking to succeed in their craft, but to excel in the dwellings of hip hop's underground takes character, charisma and some fire ass tunes. Dallas MC Duney Kush has taken virtually no breaks in 2016 – with an EP just released at the top of October, he's back this week with brand new music video for his single "Gwala."
The "Gwala" visuals continue the saga of a Duney Kush / Taylor Gang Joyce collaboration. The MC-Director pair have teamed up to produce and release several hot videos, and Gwala stands out as one of their best, paired with a story that exudes Duney's experiences with money and success.
Duney Kush on the video: Another day another dollar' is a frequently used quote when you on the come up, and this hustler's anthem embodies that.
Growing up in Baton Rouge during the golden era of hip hop and with a record label-owning father, Duney Kush was immersed in a whirlwind of hip hop culture that was not only of quantity, but immense quality. A complex relationship with his father and more of life's obstacles have set up Duney Kush to reach the top of the emerging rap scene with his KUSH team by his side. Then living and Dallas and now Los Angeles, Duney emulates a hip-hop spirit that encompasses some of the game's most respected cities. Check the "Gwala" video out now!
Young Lito – Wait A Minute (Freestyle)
Posted: 20 Oct 2016 10:20 AM PDT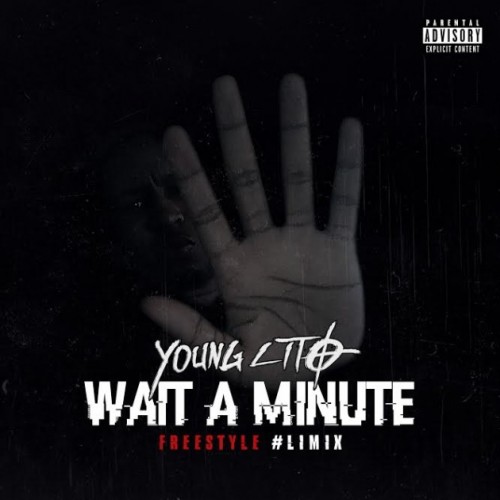 Shoutout to the youngin Phresher for the foundation of Young Lito's new freestyle, Wait A Minute. We got some more #Limix's on the way, clearly. Maybe leading up to his upcoming effort, In Due Time coming soon.
Listen up for his latest bars below.
Destiny Da Chef Presents: "Da Chef Up" (Order 001) (Video)
Posted: 20 Oct 2016 10:00 AM PDT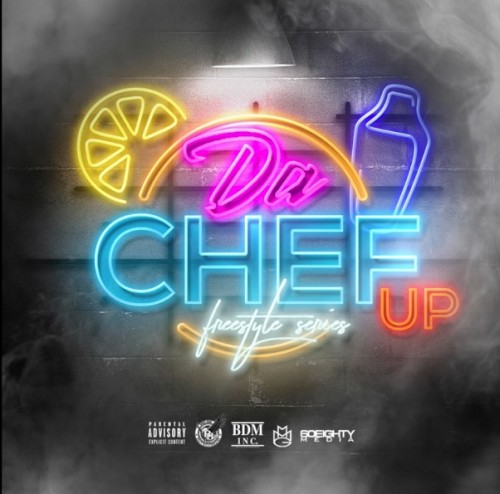 Virginia native, Destiny Da Chef, recently relocated to Atlanta to pursue her rap career under the tutelage of mentor Beat Billionaire. After setting foot in the city, Destiny hit the ground running recording new material and shooting some new visuals for her freestyle series entitled, Da Chef Up. Partnering up with HHS1987, Destiny will be cheffing up a fresh freestyle every Thursday to display her vicious craftsmanship with pen.
Watch as she serves up the first order and attacks Capone And Noreaga's Bang Bang below.
Posted: 20 Oct 2016 08:12 AM PDT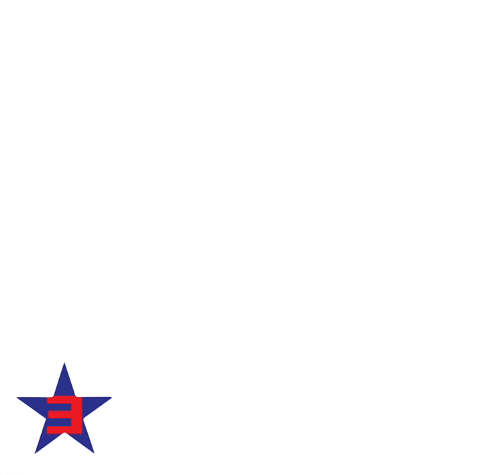 It's not normal for Eminem to be quiet when it comes to his opinion on politics and his core fans have been waiting for him to speak up. Now, Em has released his new track Campaign Speech to voice his issues with Donald Trump, George Zimmerman, police brutality and more.
Listen below.
Mike Will Made It x Eearz – Pull Ova
Posted: 20 Oct 2016 02:43 AM PDT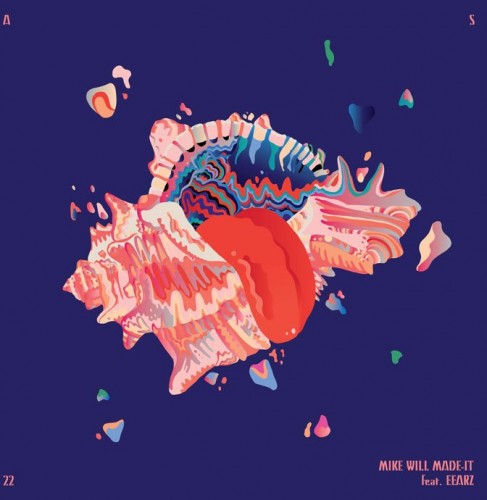 Ear Drummer's own Mike Will Made It and Eearz have teamed up for the latest edition of the Adult Swim Singles series. Mike Will Made Made It and Eearz have dropped off their new record entitled "Pull Ova".
Take a moment and listen to Mike Will Made It and Eearz new record "Pull Ova" below. Stay tuned to HHS1987 for all your new music. Follow @eldorado2452 on Twitter and Instagram for all your music and entertainment news.
Dae Dae – Woke Up (Prod. by London On Da Track)
Posted: 20 Oct 2016 02:24 AM PDT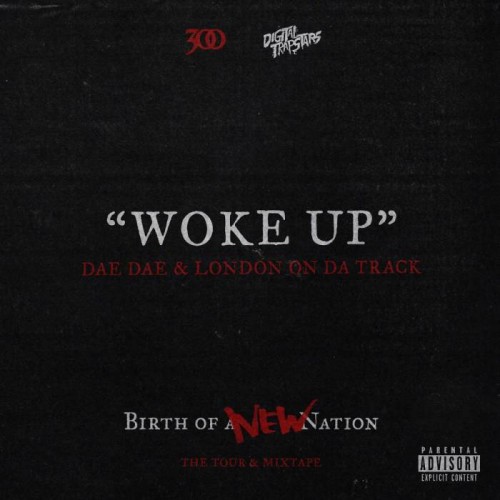 Atlanta hip-hop artist Dae Dae's movement is picking up stream quickly and today he is back with new music. Dae Dae informed me during the 2016 BET Hip-Hop awards here in Atlanta that he had a lot of new music on the way with producer London On Da Track. Here is one of those record Dae Dae was speaking on.
Take a moment and listen to Dae Dae's new record "Woke Up" produced by London On Da Track below. Stay tuned to HHS1987 for all your new music. Follow @eldorado2452 on Twitter and Instagram for all your music and entertainment news.
Desiigner & Sevyn Streeter Will Perform During The Philadelphia 76ers Home Opener vs. The OKC Thunder
Posted: 20 Oct 2016 02:03 AM PDT
Well it appears that not only does Desiigner have boards in Atlanta, he is also looking to recruit a few in Philly. Reports have surfaced that when the Philadelphia 76ers take on Russell Westbrook and the Oklahoma City Thunder on October 26th, Desiigner and songstress Sevyn Streeter will be in the building.
Sevyn Streeter is reportedly set to open the 2016-17 NBA season with the Sixers by singing the National Anthem and G.O.O.D music's own Desiigner will perform his hit record "Panda" during halftime. The Sixers will even be giving out Sixers themed Pandas. That is dope if you ask me.
We are just about a week away from the start of the 2016-17 NBA season. Stay tuned to HHS1987. Follow @eldorado2452 on Twitter and Instagram for all your NBA and sports news.
Fluent x Lantana – Rain (Prod. by Twanbeatmaker)
Posted: 20 Oct 2016 01:44 AM PDT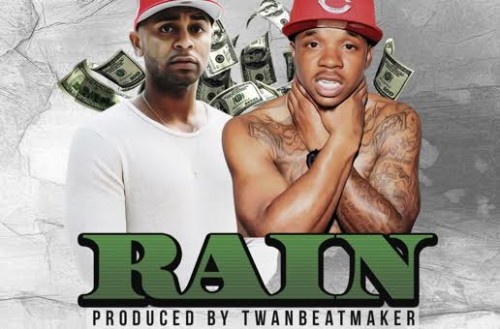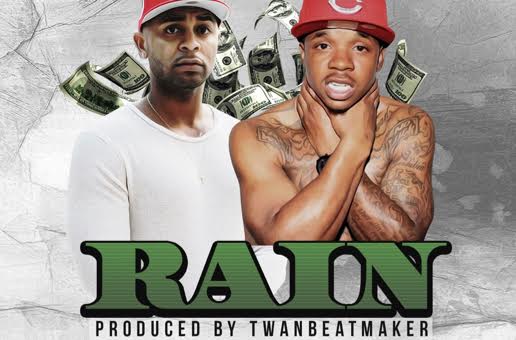 It's a celebration on Fluent's new banger, "Rain," the high-energy lead single off the L.A. rapper's highly anticipated upcoming album, Carolinafornia Nightmare.
The Twanbeatmaker-produced track also serves as a reminder to where Fluent originally hails from. Although he has roots in both North Carolina and California—hence the project's title blending both states—he spent many of his younger years in Cincinnati, Ohio. As such, it's only fitting that one of that city's rising rappers, Lantana, makes a standout guest appearance on "Rain."
The burgeoning artist, who won the 2016 Ohio Hip-Hop Award for Mixtape Of the Year, is a melodic complement to his host when he appears halfway through the track. Where Fluent proves his ability to rap on any beat that comes his way, Lantana uses vocal effects amidst a cadence-flipping delivery. On here, he deftly bounces atop the upbeat instrumental while chucking the deuces at anyone not worth his time.
"Rain" can now be streamed, and is available as the first instant grat track off the iTunes pre-order for Carolinafornia Nightmare. The 12 track LP which boasts features and production from the likes of Colby O'Donis, Blu, Yung LA, J. Cardim, D.R.U.G.S., and of course Lantana, drops Nov. 11 through Fluent's Supreme Regime imprint, via EMPIRE Distribution.
Stay tuned to HHS1987 for all your new music. Follow @eldorado2452 on Twitter and Instagram for all your music and entertainment news.
New York Knicks Star Derrick Rose Has Been Found Not Guilty In His Civil Rape Trial
Posted: 20 Oct 2016 01:38 AM PDT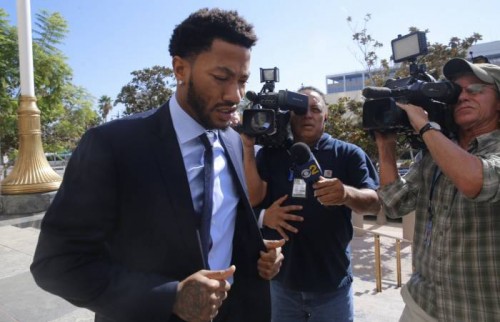 Derrick is looking forward to moving beyond this moment in his life and is looking toward the 2016-17 NBA season. That was roughly the feeling as Rose and his lawyers left the court room on Wednesday afternoon after Rose and had been found not guilty in his several Civil Rape case.
According to ESPN,
An eight-member jury in Los Angeles federal court has found New York Knickspoint guard Derrick Rose and his two friends not liable in a civil lawsuit that accused them of gang-raping Rose's ex-girlfriend when she was incapacitated from drugs or alcohol.

The jury began deliberations Wednesday morning, and its decision was announced at about 4:30 p.m. ET.

"I am thankful that the jury understood and agreed with me," Rose said in a statement to The Associated Press. "This experience and my sensitivity to it was deep. I am ready to put this behind me and focus on my family and career."

Rose is in his first season with the Knicks after being traded by the Chicago Bulls. He has missed five preseason games and seven practices while attending the civil trial, and earlier on Wednesday, Knicks coach Jeff Hornacek said he didn't expect the former league MVP to rejoin the team until Friday.

Rose is expected to have three full practices with his teammates before the Knicks' season opener against the Cleveland Cavaliers on Tuesday.

"It's a tough thing he went through, but now it's over and now we can focus on basketball; I know that's what Derek wants to get back to doing," Hornacek said. "We're just all glad it's done with, and now he can get back and focus on basketball."
Rose is expected to join his team in NBA preseason action on Friday night. Stay tuned to HHS1987 for more NBA news. Follow @eldorado2452 on Twitter and Instagram for all your NBA and sports news.
Black, Yellow & Bruised: Pittsburgh Steelers QB Ben Roethlisberger Out 4-6 Weeks Following Meniscus Surgery
Posted: 20 Oct 2016 01:24 AM PDT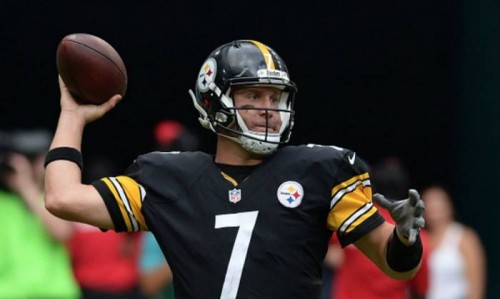 Things just got a little rough for the Pittsburgh Steelers and Steelers Nation. Following a (15-30) lost to the Miami Dolphins during week 6, Steelers quarterback Ben Roethlisberger suffered a knee injury and we now know that Big Ben will miss some major time.
Ben Roethlisberger had surgery to repair a his meniscus and the Steelers have announced that Big Ben will miss anywhere from 4-6 weeks. The Steelers will lean on backup QB Landry Jones as they face the New England Patriots on Sunday.
Landry Jones talks about his opportunity to play vs. the Patriots this week. pic.twitter.com/tIUYe0UYOH

— Pittsburgh Steelers (@steelers) October 19, 2016
Stay tuned to HHS1987 for more NFL news. Follow @eldorado2452 on Twitter and Instagram for all your NFL and sports news.
DNA – Rewind (Freestyle Video)
Posted: 19 Oct 2016 09:20 PM PDT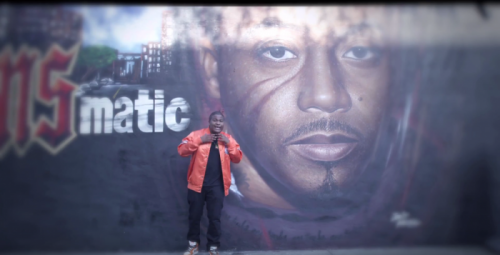 DNA has been consistently dropping new freestyles and visuals every week in anticipation of his new project "Silver Cup" which drops on November 25th. This week he gets very creative and attacks a Nas' "Rewind" beat. Checkout the freestyle video below.
Posted: 19 Oct 2016 09:02 PM PDT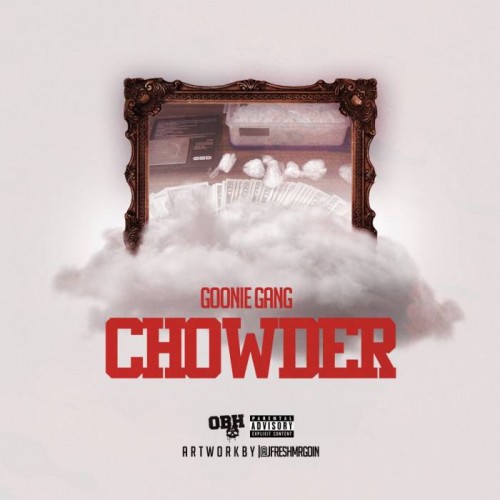 Goonie Gang is back for the fall with a new single called "Chowder" to kick off their next project. This single features GG Mone & No Brakes Bras of Goonie Gang. Checkout the record below and be on the lookout for more new music from Goonie Gang and OBH. And be sure to go to gooniegang.bigcartel.com to purchase any Goonie Gang Merchandise.
Posted: 19 Oct 2016 08:55 PM PDT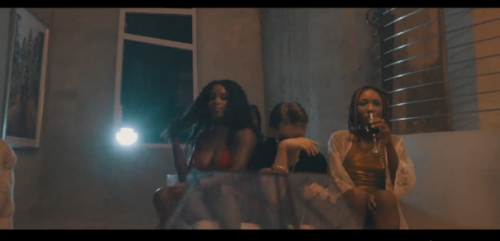 Dex Lauper released his debut single "WAVY" a few weeks back and quickly returns with the record's visual. The video follows Dex juggling the contrast atmospheres of two cities – hedonistic Miami and gritty New York City.
"WAVY" will appear on his forthcoming project, "Life Goes On," slated to arrive later this year.
Watch below. Shot by 20K Film and directed by YoungMik3.
Over This Fitz: Geno Smith Has Been Named The Starting QB For the New York Jets
Posted: 19 Oct 2016 12:19 PM PDT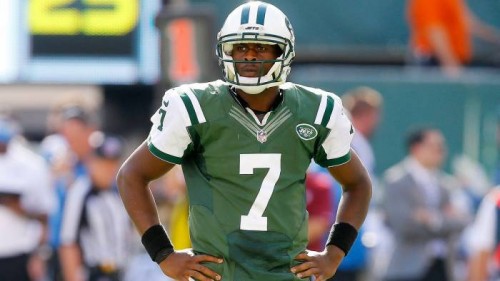 The New York Jets are making several changes in New York and it is starting at the quarterback position. Following his horrible start to the 2016 NFL season through Week 6, the New York Jets have announced that quarterback Ryan Fitzpatrick has been benched and Geno Smith will be the starting quarterback of the Jets who face the Ravens on Sunday.
Geno Smith's last career start was during Week 17 of the 2014 NFL season in Miami. Smith was (20/25) passing for 358 with 3 TD and a perfect passer rating of 158.3.
Jets plan to name Geno Smith their new starting QB today, per league sources. https://t.co/rPGMofeLOn

— Adam Schefter (@AdamSchefter) October 19, 2016
Stay tuned as more details unfold. Stay tuned to HHS1987 for more NFL news. Follow @eldorado2452 on Twitter and Instagram for all your sports news.